In this section...
Cost of Living Crisis - Help is here!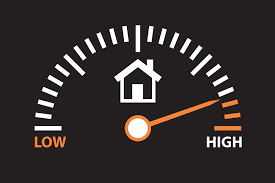 July 2022
This is a very real crisis. We understand that and want to help if we can. Here are some places you can find support if you are finding things tricky to manage
Central Government measures
The Government has created a web area to explore options and opportunities, see what support you could be eligible for.
You can also explore Universal Credit, Pension Credit, Child Benefit, Working Tax Credit and Disability Benefit on gov.uk
This is a government website with lots of ideas for you to access.
County Council support

Hampshire County Council's connect4communities programme have received funding to further support children and their families, and pensioners over the summer months for necessities such as food and fuel
See their website for more information at: connect4communities information
Spotlighted Government support
Energy grants
Residents who are on income-related benefits or who have a gross household income of £30,000 a year or less could be eligible for free home improvements worth up to £10,000. Improvements could include solid and cavity wall insulation, loft and underfloor insulation, air source heat pumps and solar panels.
State Pension age and over
If you need frequent help with personal care, or someone to supervise you, attendance allowance can help. After application, you may be asked to attend a medical examination to show what help you need.
2022/23 weekly amount: There are two rates, low at £61.85 and high at £92.40.
Help with your living and housing costs if you're over State Pension age and on a low income.
If you get Pension Credit you can also get other help, such as:
Housing Benefit if you rent the property you live in
support for mortgage interest if you own the property you live in
Council Tax reduction
a free TV licence if you're aged 75 or over
help with NHS dental treatment, glasses and transport costs for hospital appointments
help with your heating costs.
Parental support

You can get up to £500 every 3 months (up to £2,000 a year) for each of your children to help with the costs of childcare. This goes up to £1,000 every 3 months if a child is disabled (up to £4,000 a year).
Are you a new parent or pregnant and on benefits?
If you're pregnant or have a baby under six months-old, and you or your partner are on certain benefits, you may qualify for a one-off £500 maternity grant. This doesn't have to be repaid. You may get more if you're having twins or triplets.
Check if your child qualifies for free school meals and the 'pupil premium'
If you're on means-tested benefits and on a low income, your child may qualify for free school meals.
Debt assistance
Explore the National Debt Line for help and support with debt concerns.
Citizens Advice Havant offer free, independent, confidential, and impartial advice to help people navigate and resolve their legal, employment and financial challenges.
Loan Sharks and loans
Always please check that a loan will be authorised by the Financial Conduct Authority (FCA) before entering into one. If you're not sure, speak to Citizens Advice – they will be able to recommend the best safe loan options available to you.
If you think you have entered a contract with a loan shark (i.e. not authorised by the FCA), you can speak in confidence to the Illegal Money Lending Hotline on 0300 555 2222
---
Financial education and budgeting
There are plenty of free resources and courses to explore online, which apply to different ages and life stages on The Open University online:
Get started with the budgeting apps and tools to get a grip on your incomings and outgoings and see what can be cut or reduced. Citizens Advice budgeting advice
---
Tips and tricks
Energy efficiencies and savings
Citizens Advice useful links
Think creatively
Money Saving Expert has an extensive and creative list of money-saving ideas from checking your tax code to retail tips and sharing streaming costs with your neighbour. Start saving