In this section...
E-Safety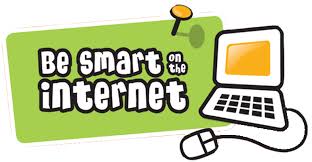 Information for parents and carers
At Berewood Primary School we take the issue of internet safety seriously and on these pages you will find information that will support you as parents and carers.
The internet is a fantastic resource, but it can also bring risk. We work with our pupils in school to help them understand the dangers and learn how to keep themselves safe.
Useful websites and information
The CEOP (Child Exploitation and Online Protection Centre) logo pictured here is on a lot of social networking sites. It is the Advice, Help and Report button. Clicking on it will take you to their website where you can easily follow links for help if you are a parent or child. It is excellent so please try it!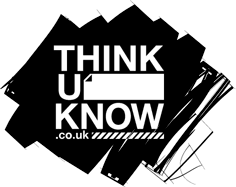 Highly recommended is the THINKUKNOW website. Click here to go to the website and get the latest safety information. This is an education initiative by CEOP - the UK's national law enforcement agency that focuses on tackling the sexual abuse of children.
NSPCC Share Aware Campaign
Launched in January 2015 this campaign aims to raise the awareness of how to help your child to stay safe on social networks, apps and games. They also have a useful guide to the social networks young people are using on their Net Aware website: www.net-aware.org.uk
SOFTWARE TO HELP YOU
​Google - visit Google's Safety Centre to learn how to change Google's search settings to Safe Search filtering. This setting is designed to screen sites with explicit sexual text and mages that you don't want your child to stumble across when browsing the internet.
Please speak to us if you are concerned about your child and their use of the internet.
House day/e-safety day 2016
On Tuesday an exciting event occurred where all houses gathered around and learnt about e-safety using our seven branches of learning. We all chose a range of activities and planned them into a timetable for the day.
Graffiti wall:
In this activity we covered a wall with positive comments about safety to remind us how to stay safe on the internet.
We used the laptops to create websites…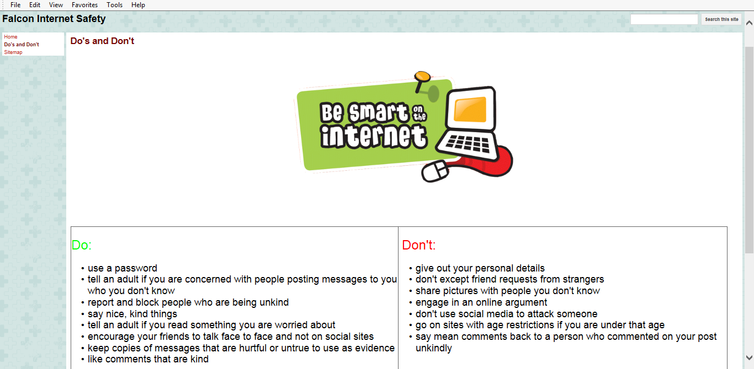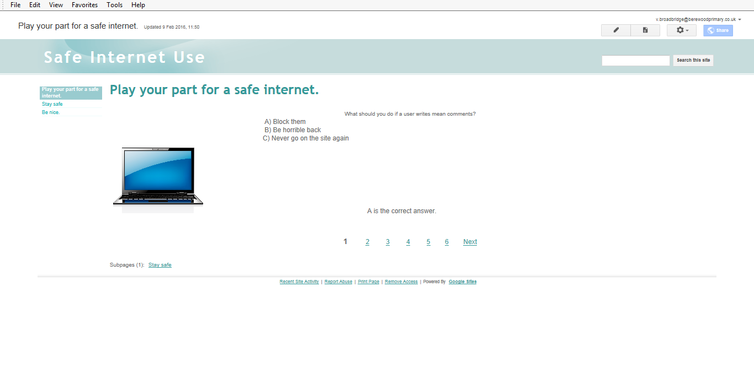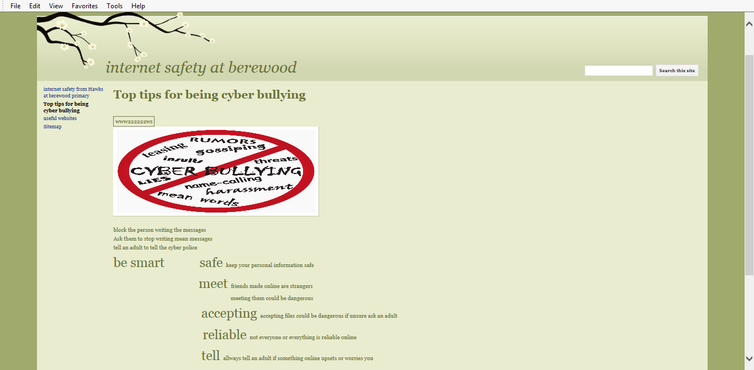 Powerpoints, videos and scratch games.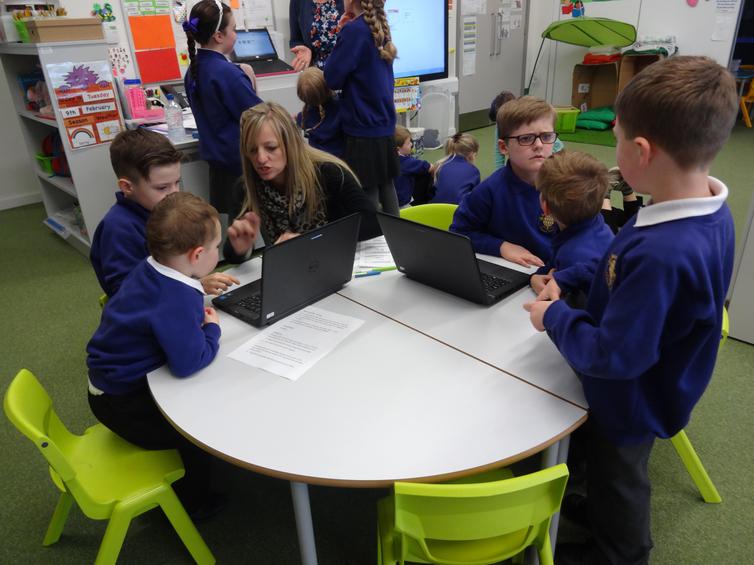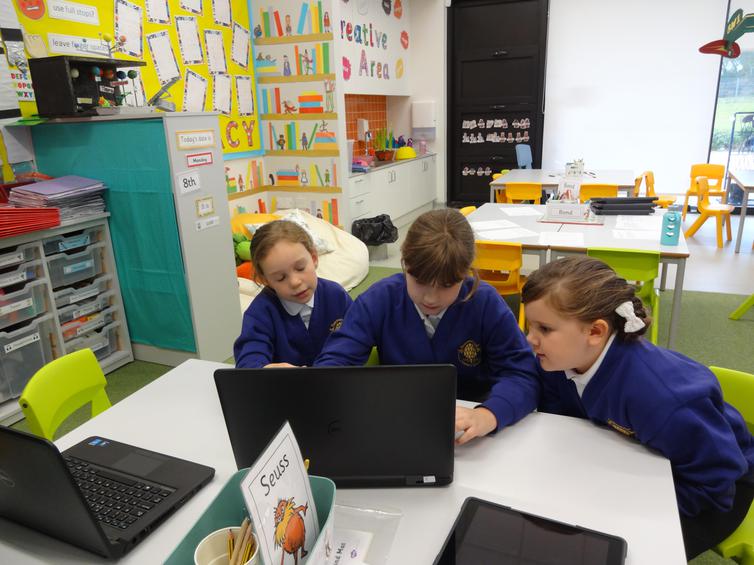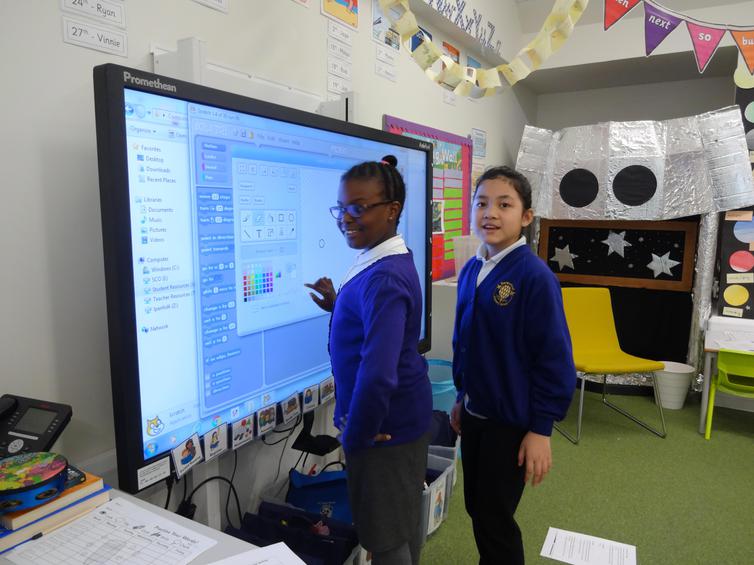 All of these related to internet safety reminding us how to stay safe online.